The Moorlands Neighborhood in Clayton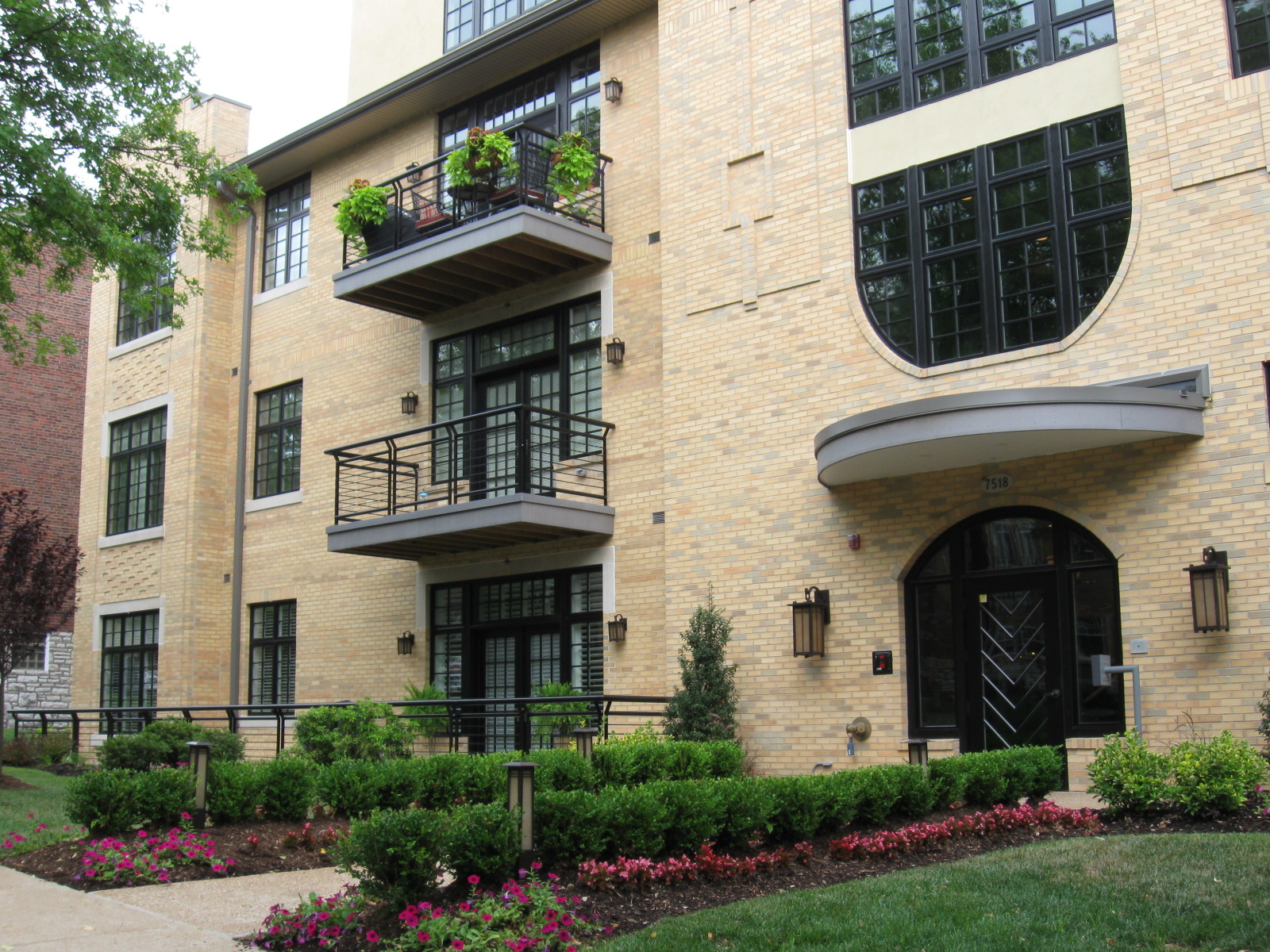 The Moorlands
is
one of Clayton's
best known
neighborhoods consisting of a multitude of fine single-family homes, luxury apartments, and exceptional condominiums. Long cherished, its home to young professionals, baby boomers, families, and college students alike. With the prices of Clayton's single-family homes skyrocketing, the superb selection of condominiums allows buyers to enjoy the very best of urban living at a more affordable price. The Moorlands is terrific neighborhood to call HOME.
Located just five minutes from Downtown Clayton, and around the corner from the Wydown business district, residents can easily stroll to Starbuck's for their morning coffee; drop off their dry cleaning; hit the gym, grab a bite to eat at Manhattan Café or dine at Bar Les Freres. Additional stores and services are just a few minutes away, making fulfilling the tasks of day to day life easy. Commuters can access I-64, 170, or the Metrolink light rail system within a short drive.
The neighborhood is located just south of the city center of Clayton and is bound by South Hanley to the west, Clayton Road to the south and Wydown Blvd., to the north, and the Claverack Park neighborhood to the east.
Interested in the Moorlands?
Activate Your Account for Full Access
– It's
Free
, gives you complete access to every listing. You can review photos, save favorites, plus get email alerts when new listings hit the market.